At Uluru Segway Tours we pride ourselves on having a fantastic team.
MEET OUR TEAM
Before you come on tour with us, why not meet our Uluru tour guides.
Our team is led by Brent and Alex. Brent is from South Australia and has a background in tourism and commerce. Alex is a Queenslander with a passion for travel and a Masters in Environmental Management. Together they have used their love of tourism to travel and work across Australia.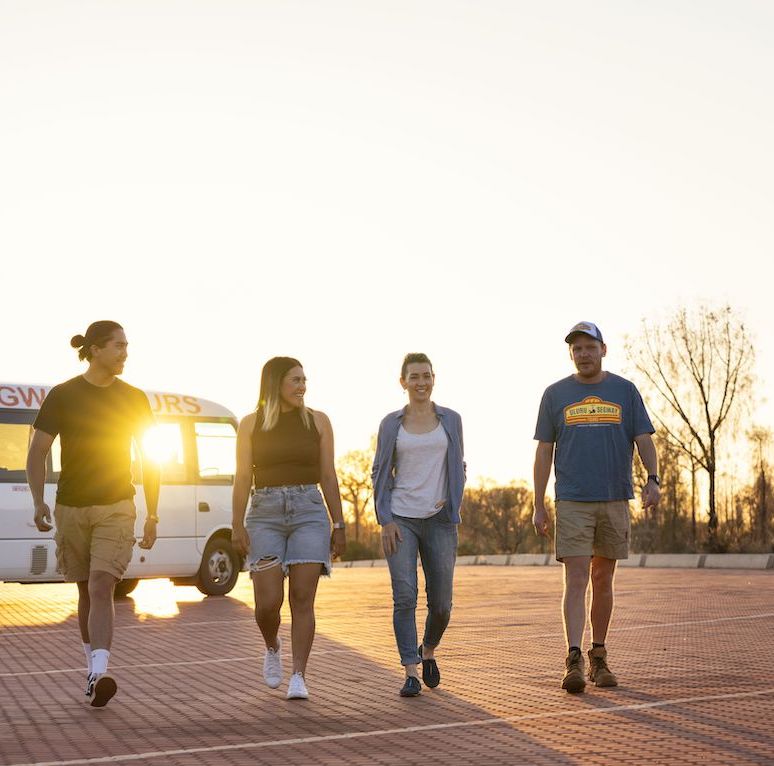 Brandon
Brandon joined our team in April 2021 and is our Operations Manager. Brandon is originally from North Queensland. After studying a Bachelor of Applied Science and Majoring in Aquaculture it was time for Brandon to swap the blue seas for red sand dunes. Brandon is a wealth of knowledge on our local environment and Indigneous culture. He is passionate about ensuring our team of guides provide guests with a first class experience at Uluru.
Tina
Tina is originally from Ireland and first lived in the Australian Outback in 2019, before returning to Ireland for several years. When Tina returned to Australia in 2022 she returned to Uluru for it's clear blue skies and glorious weather and joined our team as our Reservations Manager. Be sure to pop in and say 'G'day' to Tina before your tour.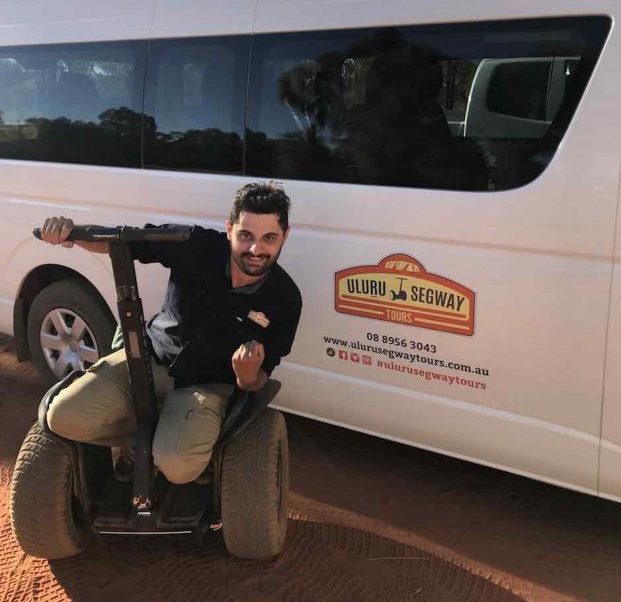 Kyle
Kyle first joined our team in 2019 and spent 12 months living and working in the Outback before relocating to Ireland for the last few years. Upon returning to Australia in mid 2022 Kyle touched down in Melbourne and spent some time with his family before cruising back to the Outback to re-join our team as our our Guide & Site Supervisor.
OUR ULURU GUIDES
Our Uluru tour guides are knowledgeable and passionate about the local area and visitor experience. Each member of the guide team at Uluru Segway Tours;
Are accredited Uluru-Kata Tjuta National Park guides.
Has current First Aid and CPR certificates.
Are highly professional.
Love to share their knowledge about the outback.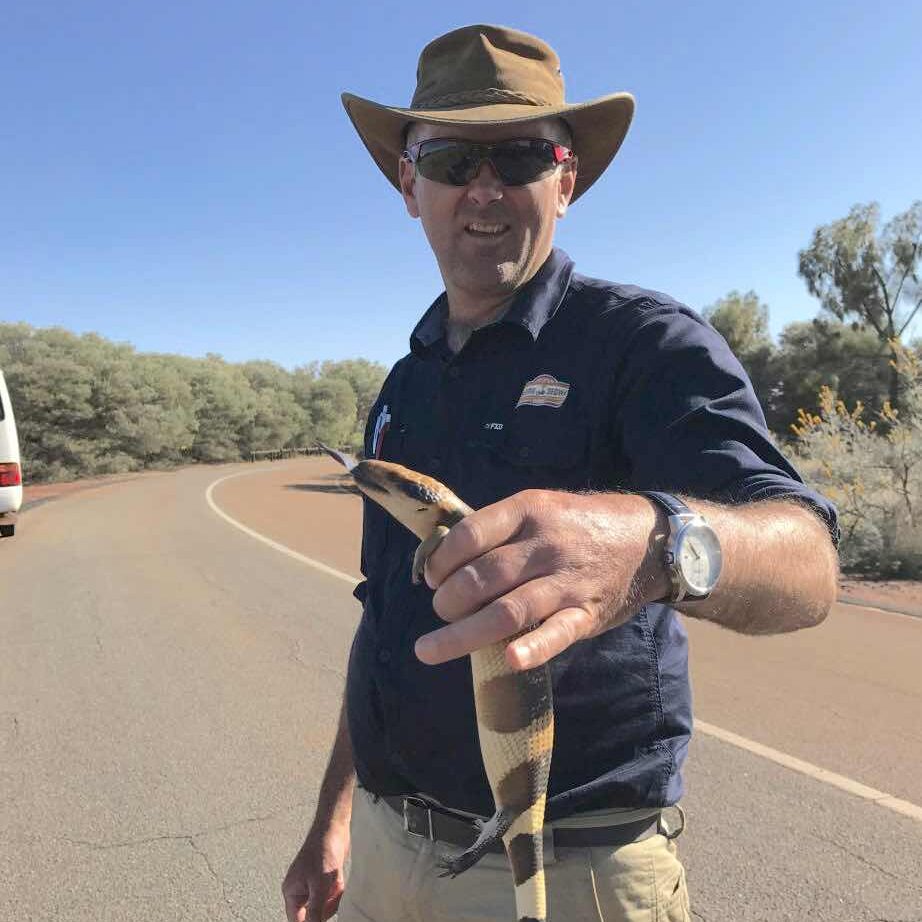 Nick
Nick joined the team in May 2017 and has been living and working as a guide in the Red Centre guiding for over 10 years.
Nick is a senior member of the team, has a keen interest in reptiles, flora and is an avid fan of David Attenborough documentaries.

When Nick isn't in the Red Centre he's often travelling the world and exploring remote and unique destinations to get a glimpse of unique and interesting critters.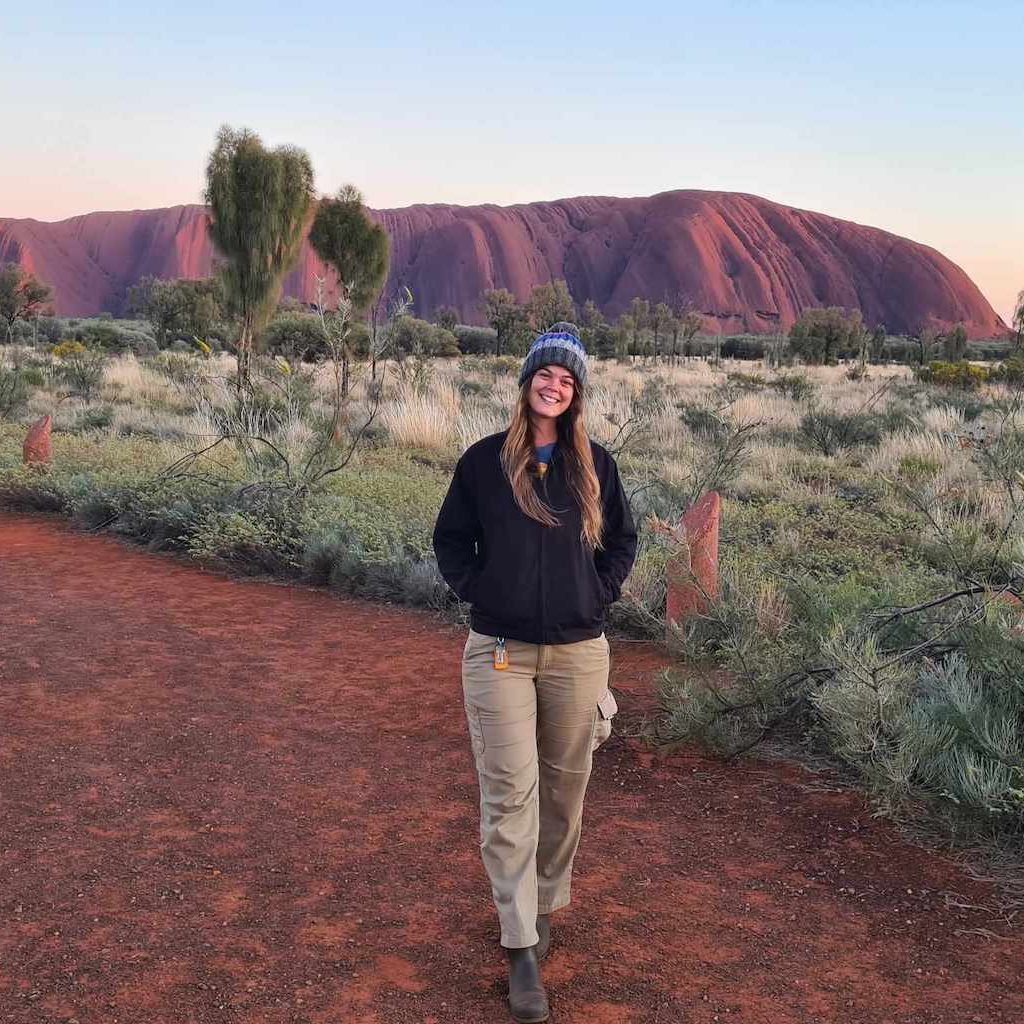 Betty
Betty is originally from Stanthorpe in Queensland, however after finishing school swapped the country for the city and moved to Brisbane to study a Bachelor of Health Science.

After several years in the city, Betty decided to leave the city and sky scrapers for the Red Centre's open skies; and joined our team at Uluru Segway Tours.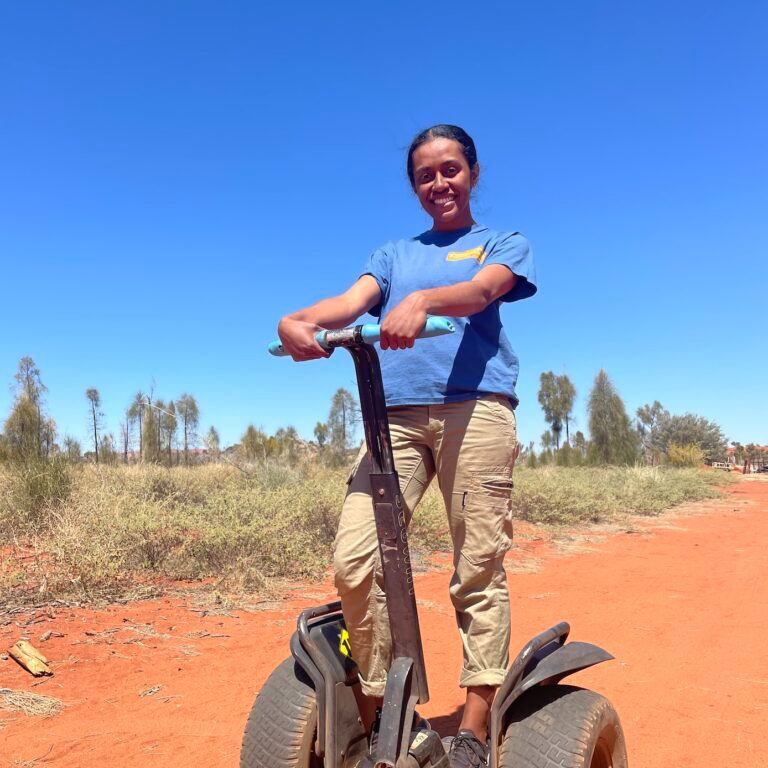 Milika
Milika joined our team all the way from NZ in early 2022.

She spent her first few months in the outback working at our reservations desk, however it wasn't long until her adventurous spirit took her outdoors.

She loves sharing her outback home with visitors from all over the world and is passionate about Central Australia.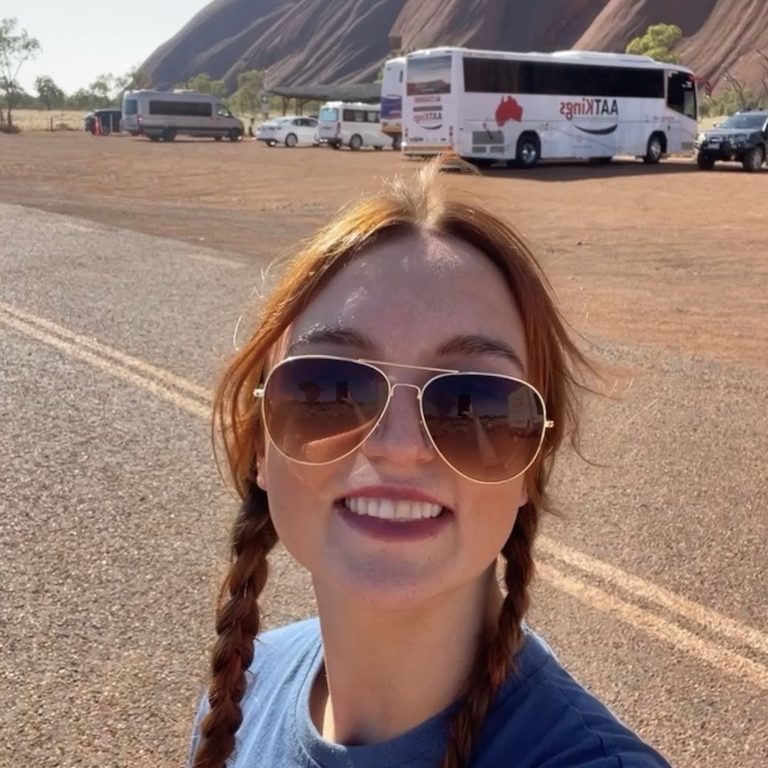 Sammy
Sammy is originally from Melbourne, however first came to Uluru in 2018 to visit her sister who was working as a guide. Prior to moving to Uluru, Sammy completed a Bachelors of Performing Arts.

In August 2023 Sammy returned to Uluru and joined our reservations team. Sammy loves the Red Centre and has a passion for travel. Be sure to catch Sammy in our reservations office in town square and say "G'day."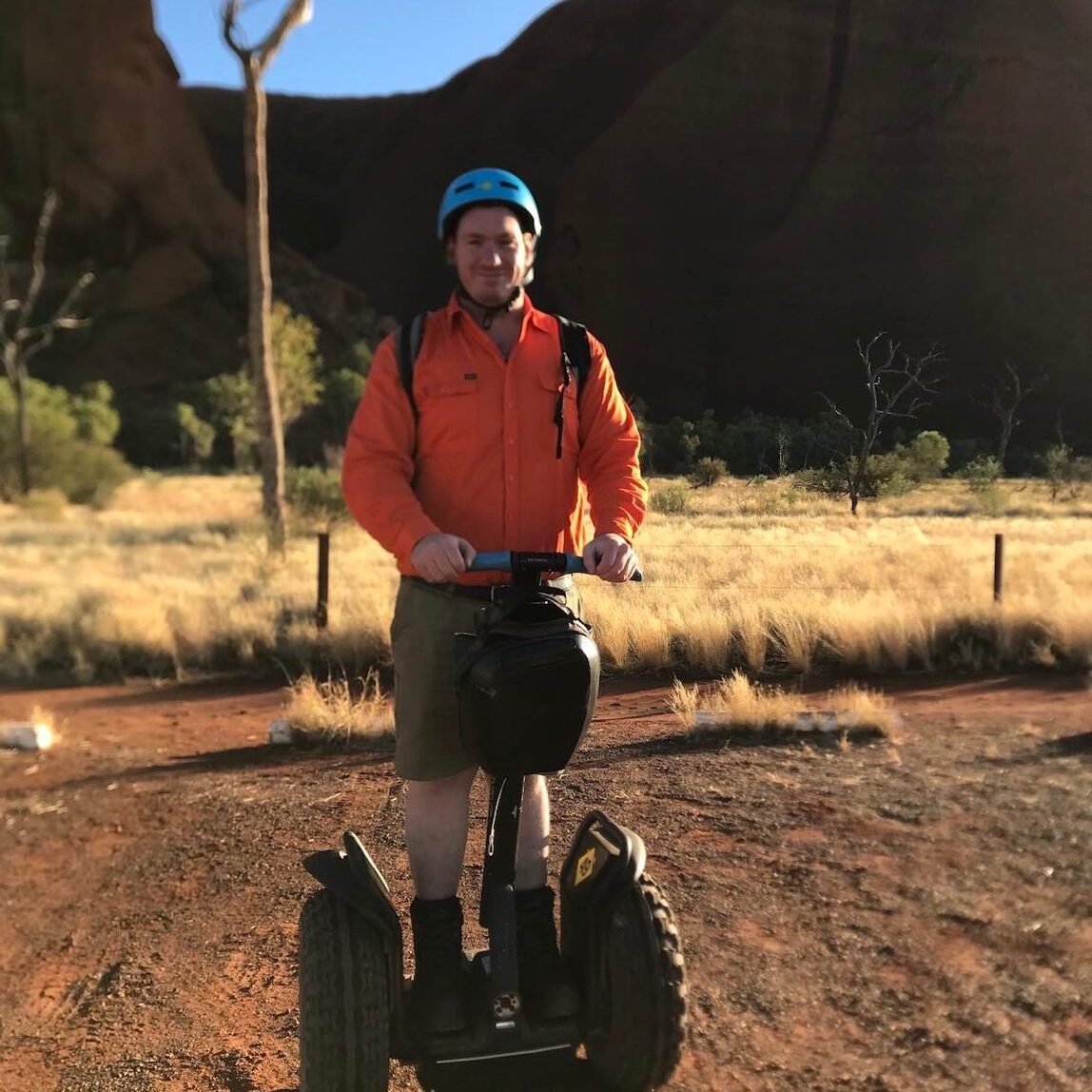 Chris
Chris is an adventurous soul who is originally from Melbourne. Prior to joining the Uluru Segway Tours team Chris had just returned from living abroad in Scotland. 
Upon returning to Australia Chris decided to swap his Melbourne coffee culture and indulge his inner travel bug and live and work in the Red Centre.

Now Chris is at Uluru he is passionate about sharing the local area and swapping travel stories with his guests.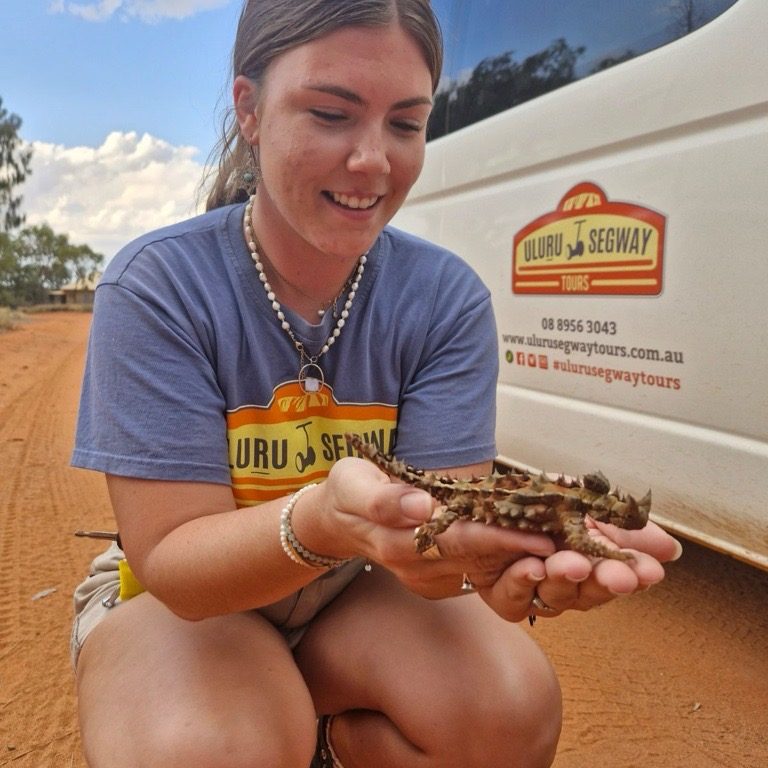 Charlize
Charlize moved to Central Australia from Central Queensland's, Gladstone. Charlize has a passion for travel and tourism and recently spent several months travelling South East Asia.

Charlize has also lived and worked in Western Australia's Kimberley region, where she obtained her Savannaah Guides Accreditation.

Charlize is passionate about sharing her knowledge of Australia and local Aboriginal culture with visitors to the region.