At Uluru Segway Tours we pride ourselves on having a fantastic team.
MEET OUR GUIDES
Before you come on tour with us, why not meet our Uluru tour guides.
Our team is led by Brent and Alex. Brent is from South Australia and has a background in tourism and commerce. Alex is a Queenslander with a passion for travel and a Bachelor in Adventure Ecotourism. Together they have used their love of tourism to travel and work across Australia.
Darryl
Darryl joined our team in January 2018 as our Operations Manager. Originally from Queensland Darryl has lived in the NT for the last 7 years. He has a wealth of knowledge about anything mechanical and also about the region that he proudly calls home. You'll catch him down at our site most days at the base of Uluru near the Mutitjulu Waterhole.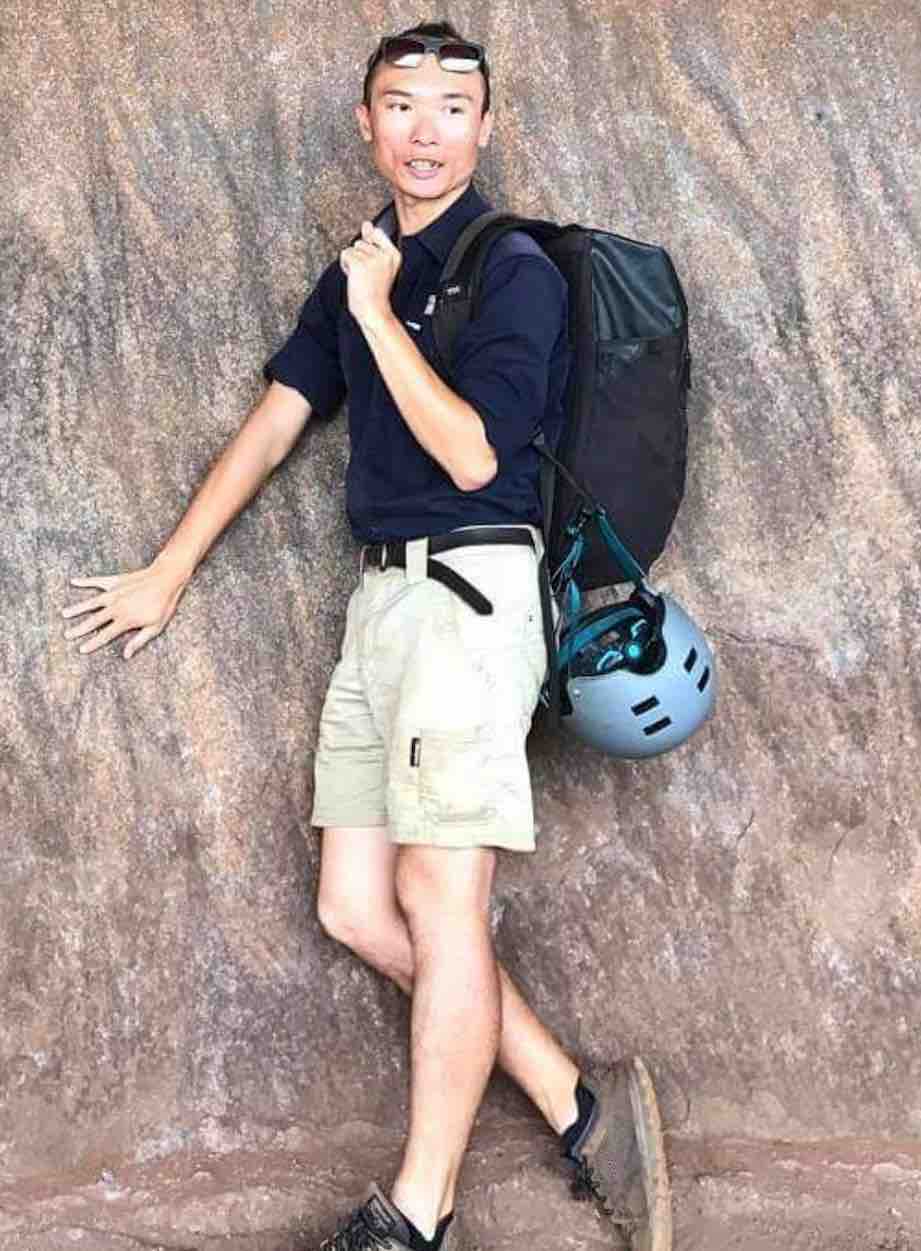 Thomas
This is Thomas's second stint at Uluru Segway Tours. Originally working as a guide, Thomas has returned to our team as Reservations Manager. Uluru has fast become Thomas's 2nd home, he loves it here and is back by popular demand. Pop in and say "Hello" to Thomas at the Yulara Tourist Information Centre and ask him anything about the Red Centre.
OUR ULURU GUIDES
Our Uluru tour guides are knowledgeable and passionate about the local area and visitor experience. Each member of the guide team at Uluru Segway Tours;
Are accredited Uluru-Kata Tjuta National Park guides.
Has current First Aid and CPR certificates.
Are highly professional.
Love to share their knowledge about the outback.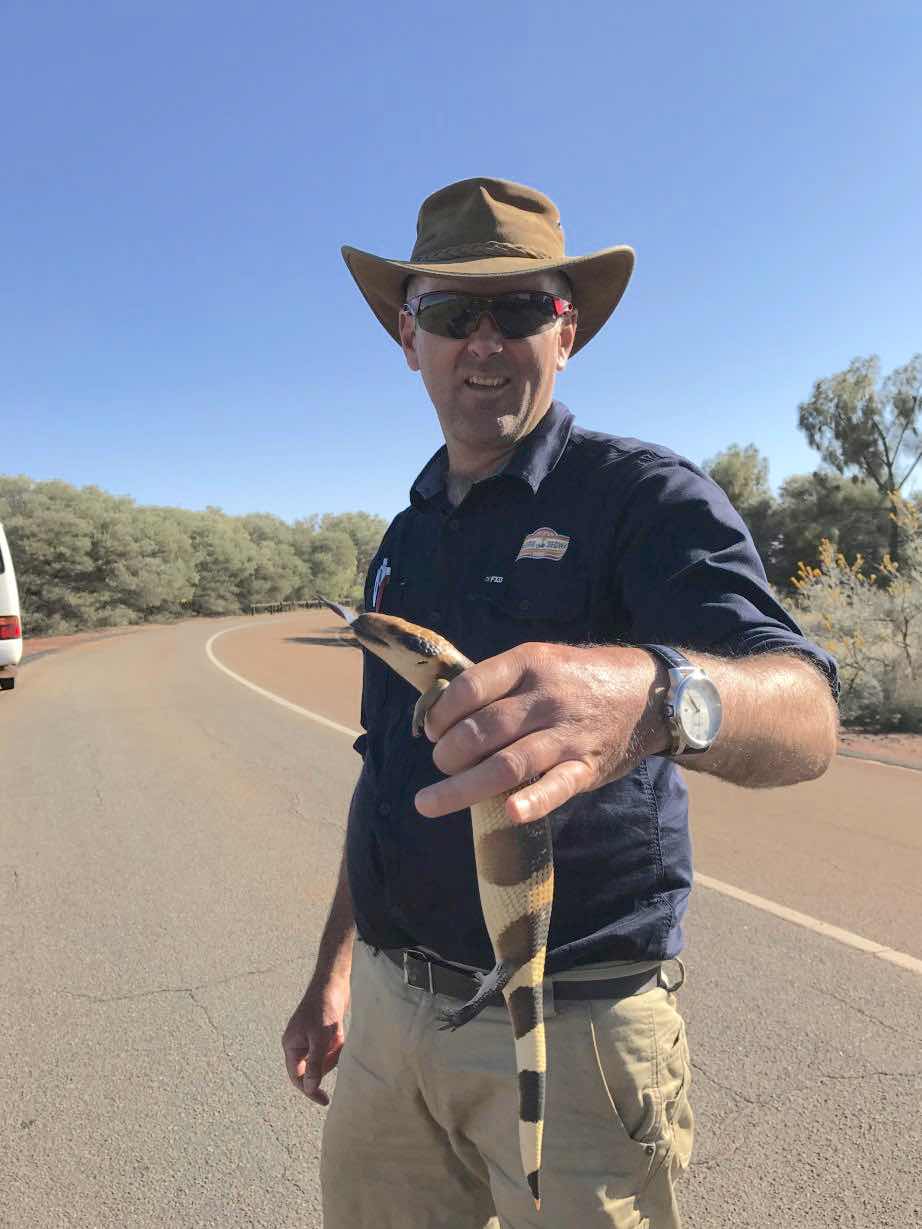 Nick
Nick joined the team in May 2017 and has been living and working as a guide in the Red Centre guiding for over 10 years. Nick is a senior member of the team, has a keen interest in reptiles, flora and is an avid fan of David Attenborough documentaries. Be sure to quiz him on your Segway tour around Uluru.
Jen
Meet Jen! Originally from beautiful Tasmania, Jen is one of those lucky ones who have travelled all around Australia. Jen packed up her car and crossed Bass Strait in early 2018 with her eyes set on Uluru and we've been lucky to have her ever since. Jen is a wealth of knowledge and is a passionate and fun guide. Be sure to join Jen on one of her amazing tours.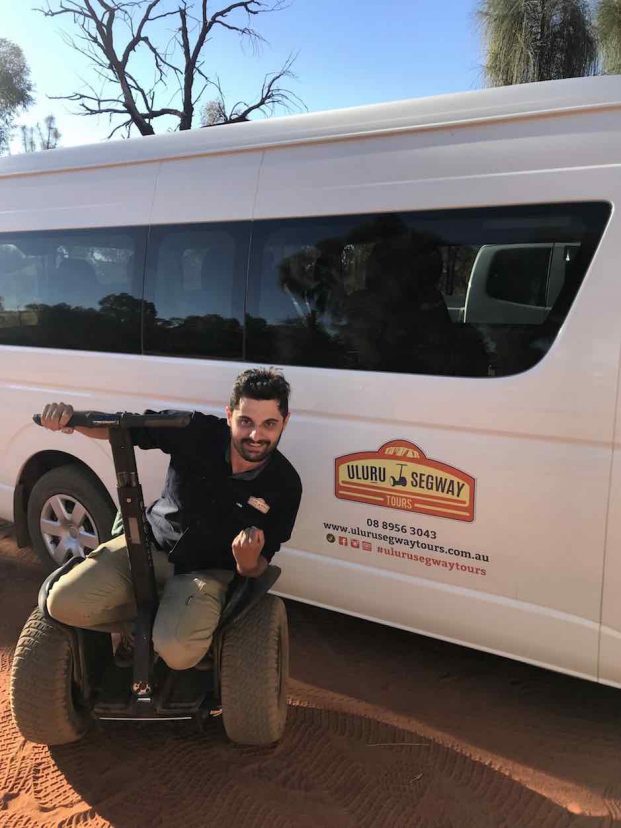 Kyle
"G'day, I'm Kyle from Melbourne City, now moved out to the outback. I like to ride Segways and chew bubblegum…… and I'm all out of gum."
Meegan
Meegan is a seasoned traveller that has found a home at Uluru. A former ballerina, originally from Queensland, Meegan has lived on Fraser island and travelled far and wide across our great country. Meegan is passionate about sharing her knowledge with guests on her tours.
Bree
Here's Bree… oh wait she's just ducked off to capture an incredible cloud photo. Bree originally hails from Victoria, however has spent the last 5 years enjoying good red wine and leading lighthouse and cave tours in the Margaret River region of Western Australia. Bree's passion is weather photography and loves working at Uluru and sharing her knowledge of the local region with visitors from all over the world.