Picture this: after a few hours on the road or crossing state lines via plane, you've finally arrived in the iconic heart of the Red Centre, Uluru. You have check into your accommodation and have begun acclimatising yourself to the heat, and you're ready to set off on your Uluru adventure.
Your first stop – an unforgettable guided tour with Uluru Segway Tours. When it comes time to visit Uluru, we think that the most fun, exciting and best way to do it is on a Segway. Tour through the landscape at ease and travel faster than flies around the rock Segway tours make for both a comfortable and unforgettable experience. 
If you're not convinced, then let us share with you a few reasons why you should consider an Uluru Segway Tour!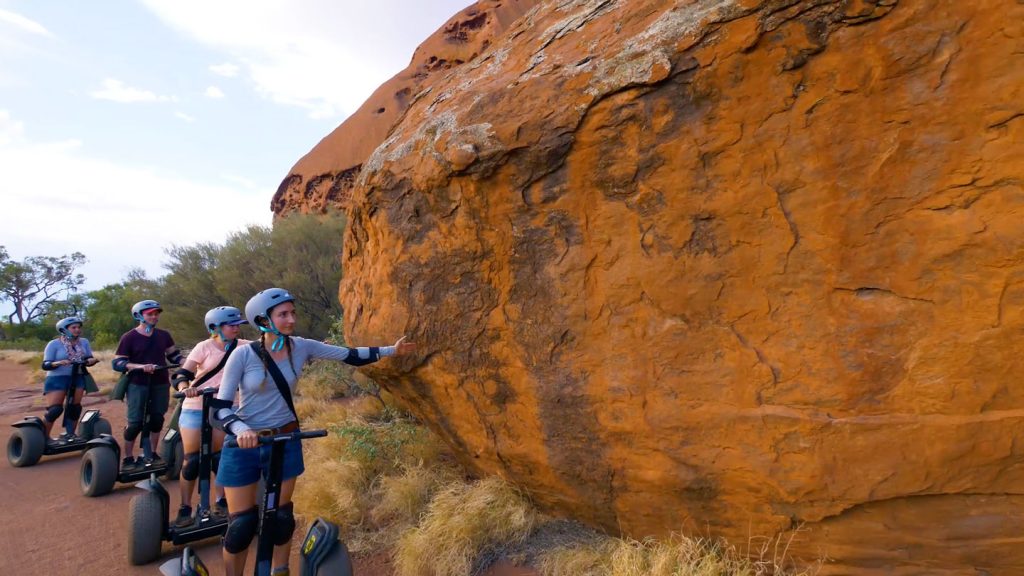 Segway around Uluru faster than you can walk!
The entire base of Uluru is over 12km long, so if you don't have hours to spare and walking for several hours doesn't sound like your idea of a holiday then a Segway tour would be better for you. You can see the entire base of Uluru in less time than it takes to walk it. Plus, our Segways are easy to use – you'll be speeding around in no time!
Beat the heat!
As we mentioned, it's a long walk around the entire base of Uluru and as the region is known for its striking heat, a Segway tour makes for a more comfortable experience. Uluru Segway Tours make for a more enjoyable exploration, meaning you'll have more energy for the fun things instead of focusing on trying to get from A to B in the searing heat. Plus, on hot days the breeze created as you speed off on your Segway is a welcome bonus.
Learn more about Uluru history and culture
Our Segway tours allow you the opportunity to be lead by our experienced guides, who can take you on a journey through this spectacular landscape at sunrise, sunset or throughout the day. Some of our tours include stopovers at the famous Mutitjulu Waterhole and the option to explore some of the caves on Uluru's Mala walk. Our Segway tour guides know the land like the back of their hand and can offer great insight into the history and culture of this region. There is so much to learn about local indigenous culture, geology, flora and fauna, and you can trust that our guides are incredibly knowledgeable and all undergo the Uluru Knowledge for Tour Guides course with Charles Darwin University. That means each of our guides has spent over 120 hours learning about this special place and is filled with facts to share with you!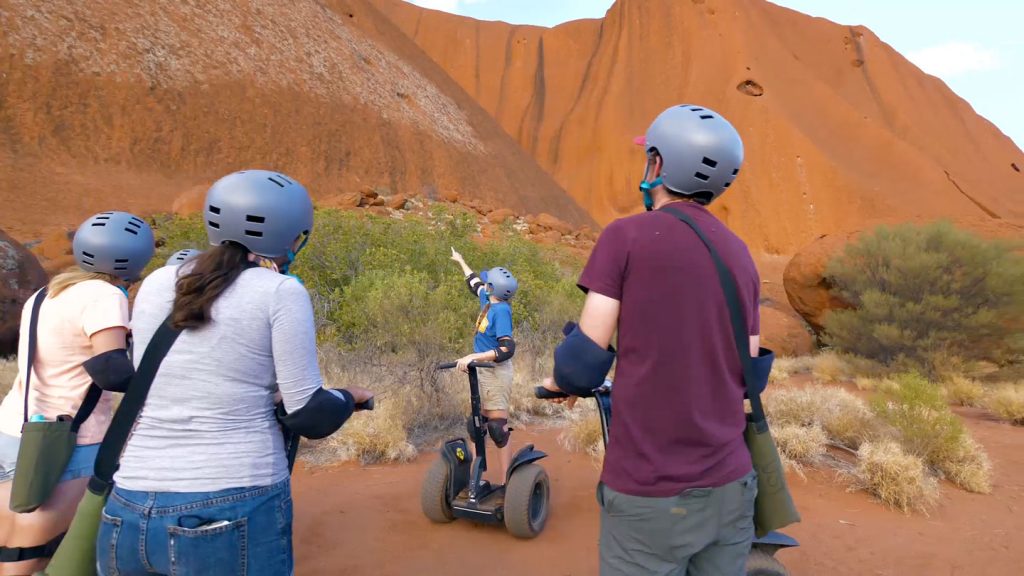 Segway Uluru in small groups only!
We know how important it is to have a good group to travel with, which is why we keep our group numbers low with no more than 12 participants per tour, so our guides can connect with each of our guests to make your experience more enjoyable. You can have peace of mind knowing you will be lead by guides who care, who know your name and who will make this an unforgettable experience.
Multiple Segway tours throughout the day
Whether you're an early bird or a night owl, we have a variety of tour times to suit you. From sunrise to sunset (and throughout the day as well), our tour guides take teams of travellers to visit Uluru and discover the magic of the region. With multiple tour times available, its easy to find time in your itinerary to do a Segway tour around Uluru.
It's just plain fun!
Last, but definitely not least, riding a Segway around Uluru is just plain fun! A Segway tour is an experience that everyone must try in their lifetime, and there no better place to try it than at Uluru. Mixing culture, history, and education with a whole load of fun is what makes our tours separate from the rest. Once you ride a Segway, you'll know what we're talking about.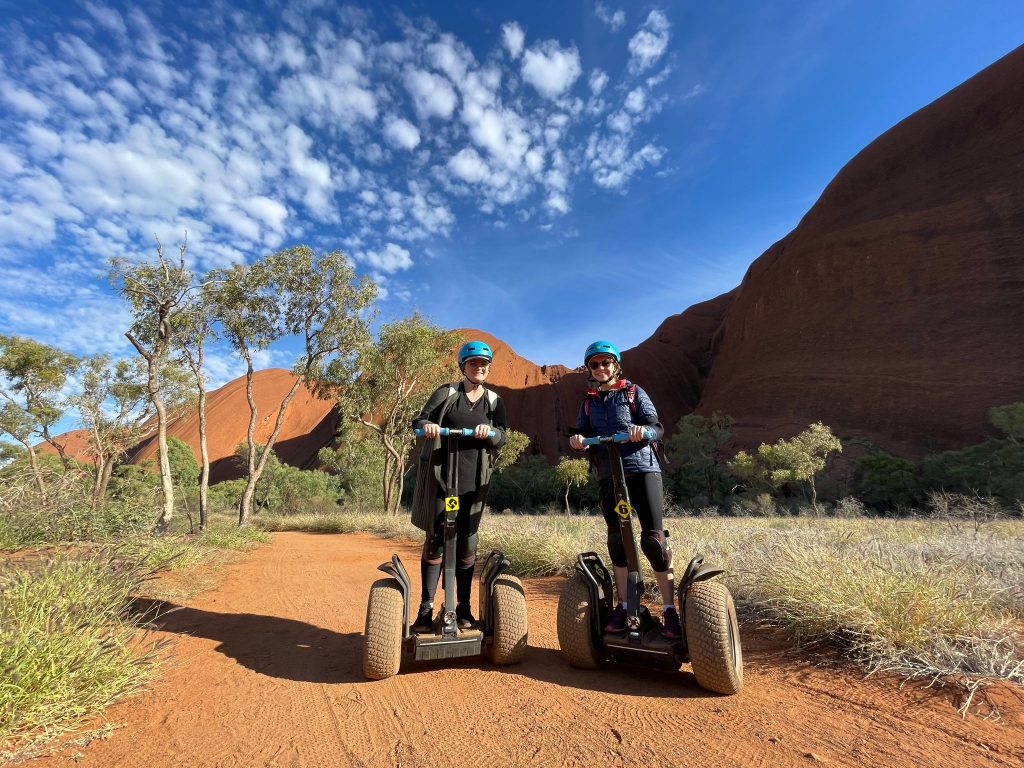 So, when you're searching for things to do in Uluru, attractions to see or ways to travel Ayers Rock, look no further than a Segway tour. The best part is yet to come, so start planning your Uluru itinerary and book a tour with us today.  After all, why walk when you can cruise?!