While we know that many visitors would love to spend days and weeks exploring all the wonderful things to see and do in Uluru, we know that your travel schedule may not always cooperate. Even if your trip is short and sweet, you won't leave feeling disappointed, as it's still possible to fit some wonderful Uluru attractions into your itinerary in just 48 hours. From soaring the skies to Segwaying through the surrounds, add a couple of our favourite activities below to your Uluru to do list.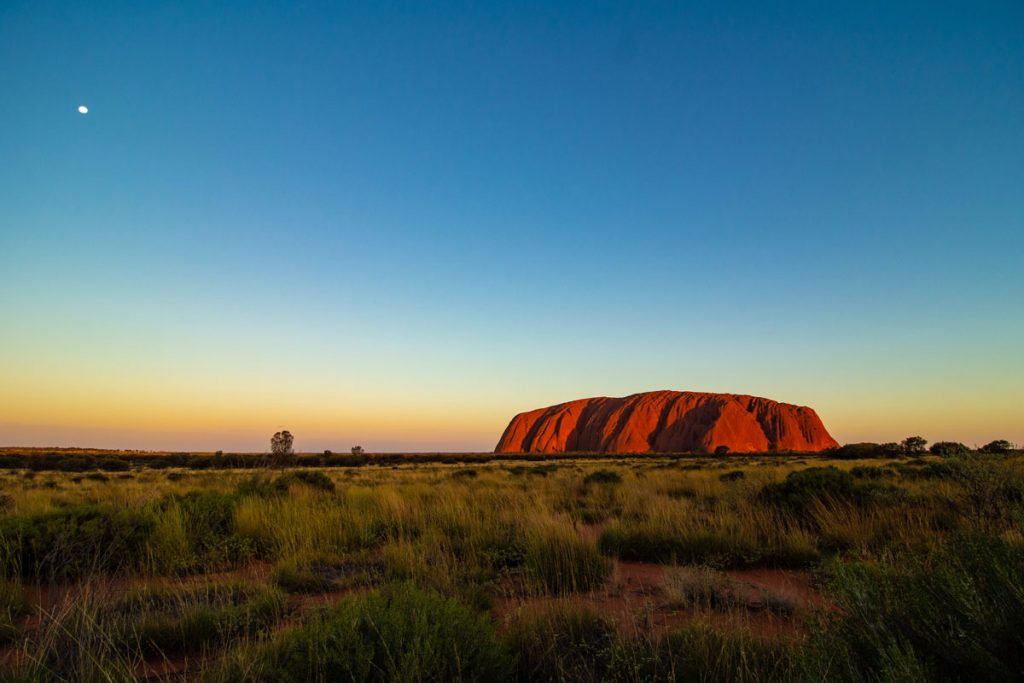 DAY ONE | Afternoon arrival in Uluru
If you're flying in, it's possible that you will arrive in late afternoon. After a busy day of boarding flights, crossing the country, and finally settling into your accommodation in Uluru, we suggest that you keep your itinerary minimal and relaxing to prepare for a big day ahead of you the next day.
A beautiful dinner at Ilkari Restaurant in Sails in the Desert is the perfect way to both begin your activities in Uluru, as well as end a tiring day of travel. Taking its name from the local Pitjantjatjara word for sky, the Ilkari dining philosophy promotes the natural flavours of the finest produce available under the Australian sun through a fusion of international cuisines.
DAY TWO | Fun things to do around Uluru
An early wake up call is in order, as you won't want to miss the best time of day to explore when you visit Uluru.
First up on your Uluru to do list is to enjoy an exciting and magical sunrise Segway tour at Uluru. Lead by an experienced and knowledgeable guide, you'll cruise around the full 12km base of Uluru, explore the Mutitjulu Waterhole, and enjoy a light breakfast in an unforgettable setting. Learn the history and stories of our region, and admire the geology and size of this important icon. An Uluru Segway Tour will be unlike anything you have ever experience before, so make sure you add this to your list of things to do in Uluru!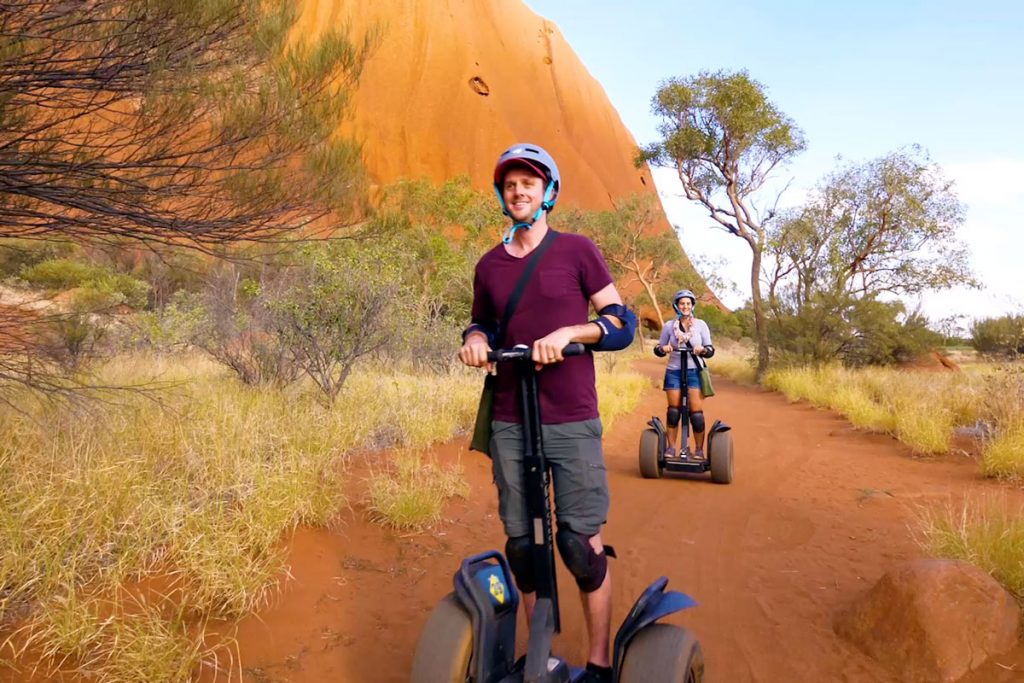 After you've explored Uluru attractions at ground level, it's time to take to the skies with a scenic flight over this vast region. Discover that there is more than meets the eye and marvel at this unique landscape aboard a flight with PHS Helicopters or Fly Uluru. From helicopters to small airplanes, these companies offer an experience that will be suited to you and your thrill-seeking level!
DAY THREE | Driving around Uluru
On the last day of your Uluru adventure, take a tour on your own time and explore the best things to do near Uluru. A self-drive tour at your own pace is a great way to explore our region, especially when paired with our Uluru Audio Guide which shares over 100 stories covering Uluru's Aboriginal culture, history, geology and everything in between. Following the built-in GPS in the guide, begin your drive to Kata Tjuta (also known as the Olgas) which is a group of large, domed rock formations that span across more than 20 square kilometres and soar above the surrounding plains.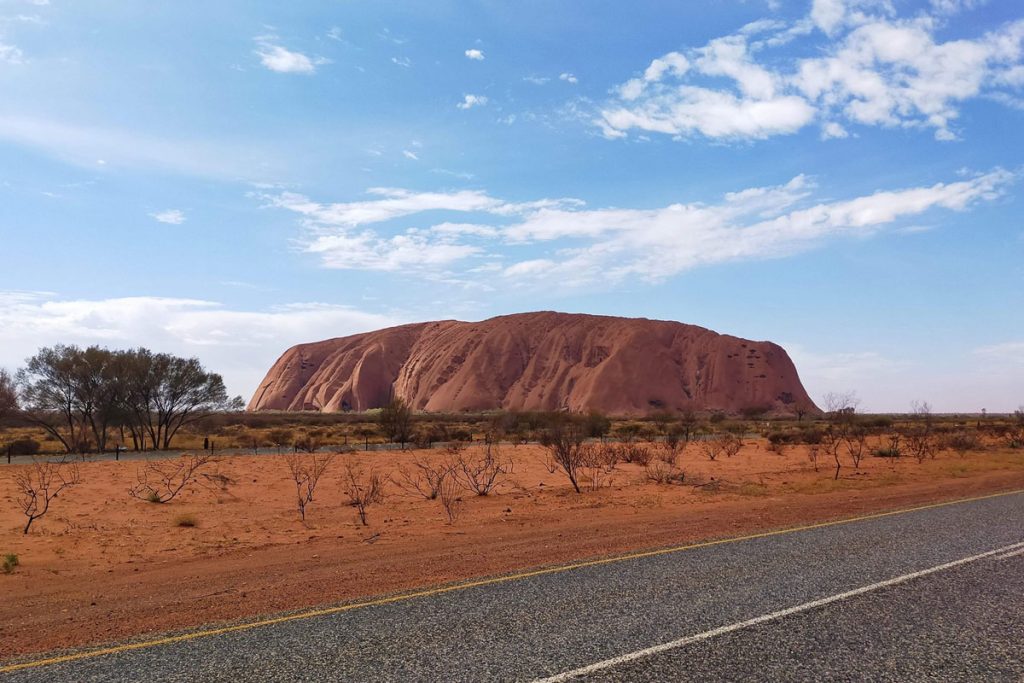 When it comes time to stretch your legs, there are many beautiful walking tracks for you to uncover. The Walpa Gorge track is a stunning desert refuge for plants and animals, with the entrance lined with pink daisies in the late winter and is only a short 2.6 kilometre walk. This is an amazing landscape that is sacred to Anangu men, so please remain respectful. Stay on the track, walk quietly, tread lightly. Another amazing, yet more challenging walk is the Valley of the Winds track which allows you to immerse yourself among the domes of Kata Tjuta. It is steep, rocky and the full circuit takes 3 to 4 hours, with a couple of breathtaking lookouts along the way. It is definitely one to add to your list of things to do around Uluru, if you have the fitness and experience it takes.
You can't miss a sunset at Uluru and watch as the rock formations change colour before your eyes! There are a number of sunset viewing platforms around Uluru, so take your pick of which one suits you. Gather your group and settle in for a sight to see at least once in your lifetime. Once the sun sets, the Field of Light comes to life and covering more than seven football fields, it invites immersion within the 50,000 spindles of light. An iconic Uluru attraction not miss, before your departing flight the following morning.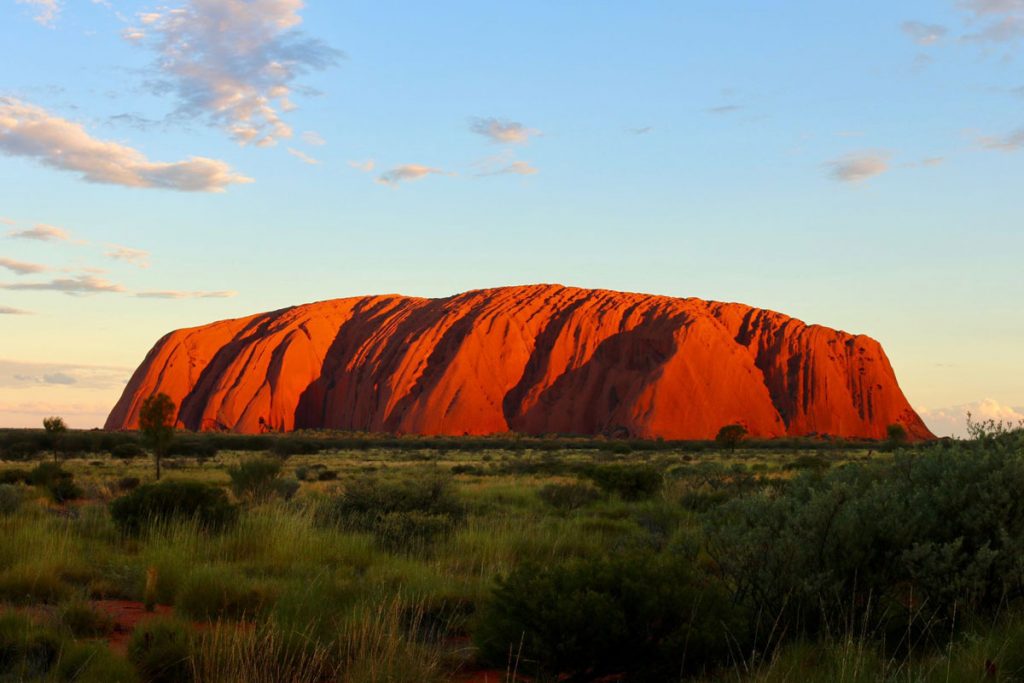 These are some of the best things to do in Uluru during a short trip to our region, but there is plenty more to uncover the longer you stay and explore. Start planning your Uluru itinerary today and book an Uluru Segway Tour. After all, why walk when you can cruise?!