So, you have finally decided that it's time to visit one of the most iconic destinations in Australia – Uluru and the Red Centre! The next stage is the fun part: planning your Uluru visit and travelling to Ayers Rock!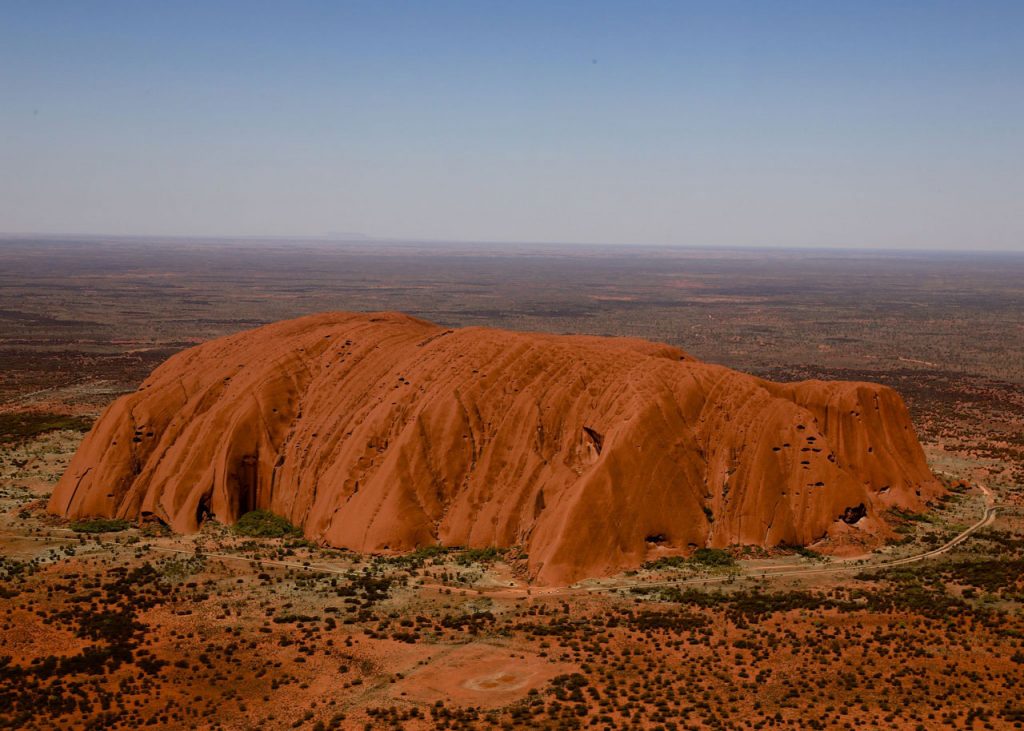 Before you jump into action and begin researching Uluru attractions and other fun things to do around Uluru, you'll need to decide what time of year you will travel as this can influence what you can see and do in Uluru. Although Uluru and Kata Tjuta are amazing to see at any time of the year, the weather in the Red Centre may affect your comfort levels during your travels. The best time of year to visit Uluru is between May and September, when the temperature during the day usually sits between a nice 20°C and 30°C. During August and September, you'll be able to see the wildflowers bloom – a magical sight to see! Visiting during October to March can be a little uncomfortable if you're not used to warm weather, with average daily temperatures often exceeding 35°C. When the summer months arrive, the rain is more likely, if you are lucky enough to see it rain on Uluru you'll be greeted with a stunning scene surrounding Uluru as the waterholes and waterfalls begin to flow.
Getting to Ayers Rock / Uluru
Once you decide what time of year will suit you to embark on your Uluru trip, it's time to decide how you will travel! It's easy to visit Uluru for a short and sweet weekend trip, with flights going to and from Sydney, Melbourne and Brisbane several times a week. However, if you're up for a good, old-fashioned Aussie road trip, then Uluru is a great destination to explore! 
Visit Coober Pedy
If you're travelling to Uluru from the south, you'll need to drive up the Stuart Highway. We suggest you stop in at unique outback towns like Coober Pedy, Australia's opal capital with a labyrinth of underground homes, hotels and businesses tucked beneath the earth's surface! Explore an underground world that you would have never seen before with an opal mine tour in town.
While you're visiting Coober Pedy, be sure to check out the stunning rocky landscape of the Breakaways at sunset, and appreciate the sandstone colours in all its glory.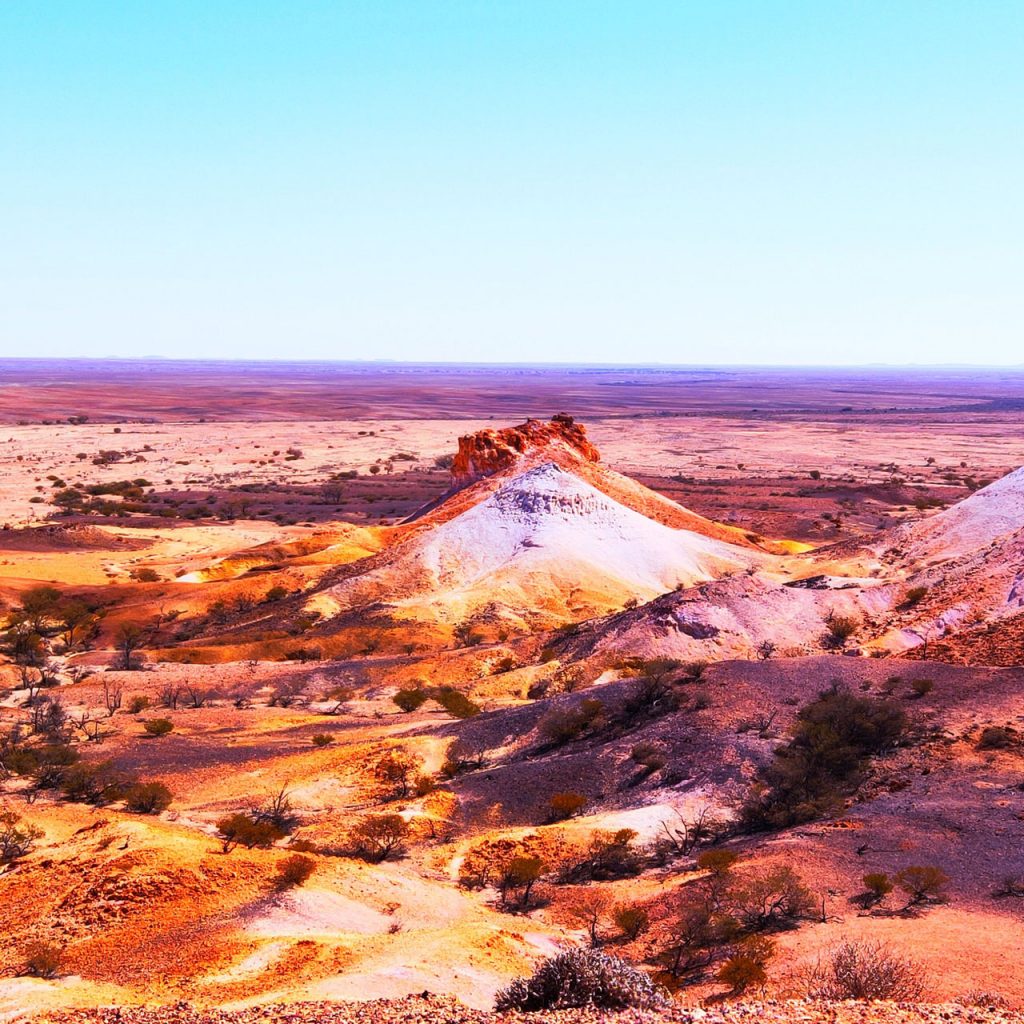 Stop by Karlu Karlu or Devils Marbles
If you're travelling to Uluru from the north, you will come across several unique, wacky and wonderful outback towns on your way south to visit Ayers Rock. Sightseeing begins as soon as you embark on your road trip! Make a stop at the striking Karlu Karlu or Devils Marbles rock formations, about 95 kilometres south of Tennant Creek. These ancient granite boulders look as though they have fallen from the sky and scattered across the terrain of the Barkly Tablelands, balancing in ways that seem to defy gravity. This is a sacred site to the traditional owners the Warumungu people so remember to remain respectful when you visit this beautiful landscape.
Visit the UFO Capital of Australia Another iconic outback Australian destination to stop at as you travel north is Wycliffe Well, a small settlement in the Barkly Tablelands that have become self-proclaimed UFO Capital of Australia! Stop in at the roadhouse and spot newspaper clippings, photos and local stories aimed to persuade the skeptics.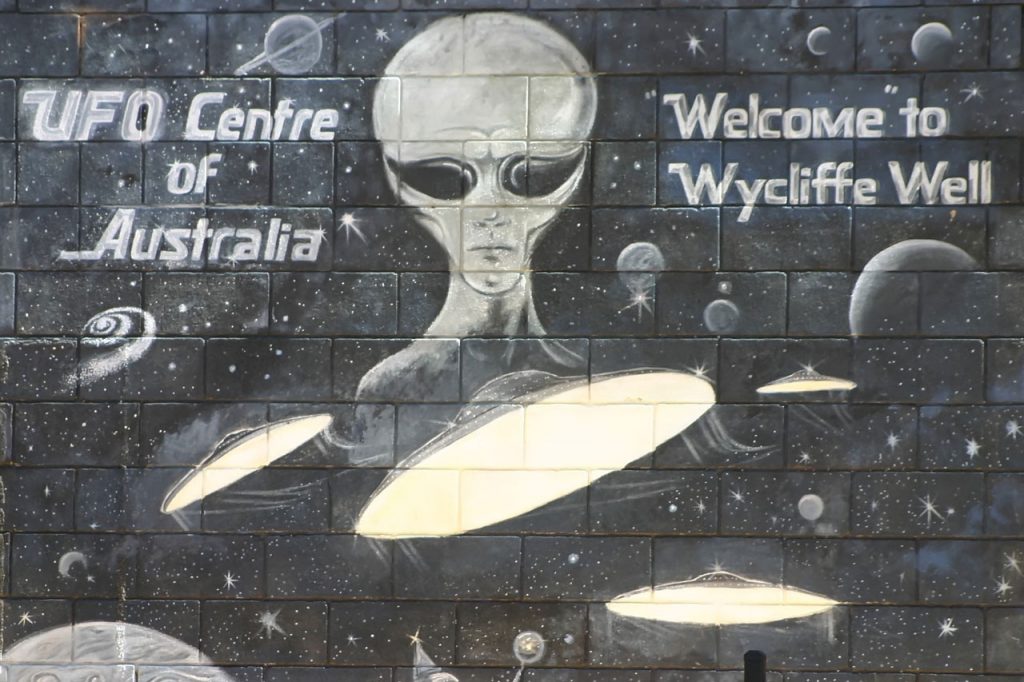 Say hello to the Alice Finally, another must-do destination just under 5 hours north of Uluru is the town known as the Capital of the Outback, Alice Springs. The Alice, as it's affectionately referred to by locals, is a very underrated town that should be higher on many travel to do lists. Situated between the East and West MacDonnell Ranges, the Alice offers a stunning scenic desert landscape, outback adventures and a great café culture with venues like 'Olive Pink', 'Page 27' and 'The Watertank Cafe' often quick favourites among visitors and locals alike.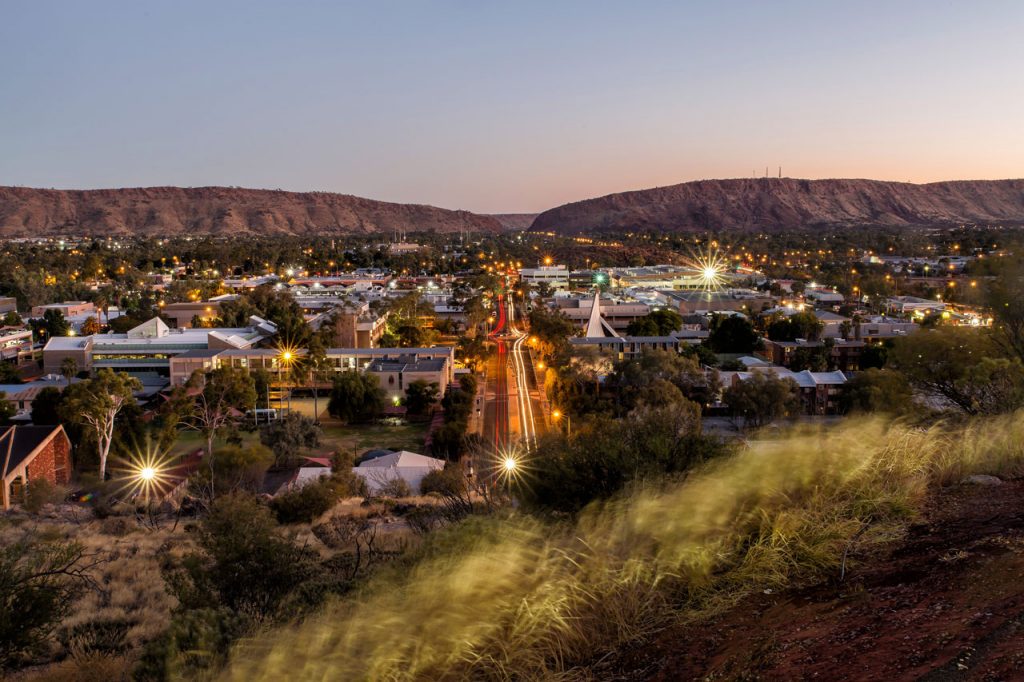 Hike the Tjoritja West MacDonnel National Park
West of Alice lies the Tjoritja West MacDonnell National Park, which spans for 161 kilometres west of Alice Springs. This area offers numerous walking tracks (try Ormiston Pound Walk), waterholes for swimming (Ellery Creek is a must-see), and is a refuge for native wildlife. Explore, appreciate and enjoy the wonders of the outback on your own schedule, with plenty of places to take your 4WD off-road, like Palm Valley, as well as the opportunity to camp in the park itself.
There are so many ways to travel to Uluru, it really depends on what suits you and your adventure level. Whether an Uluru road trip is on the cards or a quick weekend Uluru trip, you're sure to enjoy the wonders of the outback that awaits in the Red Centre. Once you arrive, you'll find there are so many things to do in Uluru, so start planning your Uluru itinerary today. Book an Uluru Segway Tour – after all, why walk when you can cruise?!